Earth Hour 2023
Saturday 25 March 2023 - Saturday 25 March 2023
---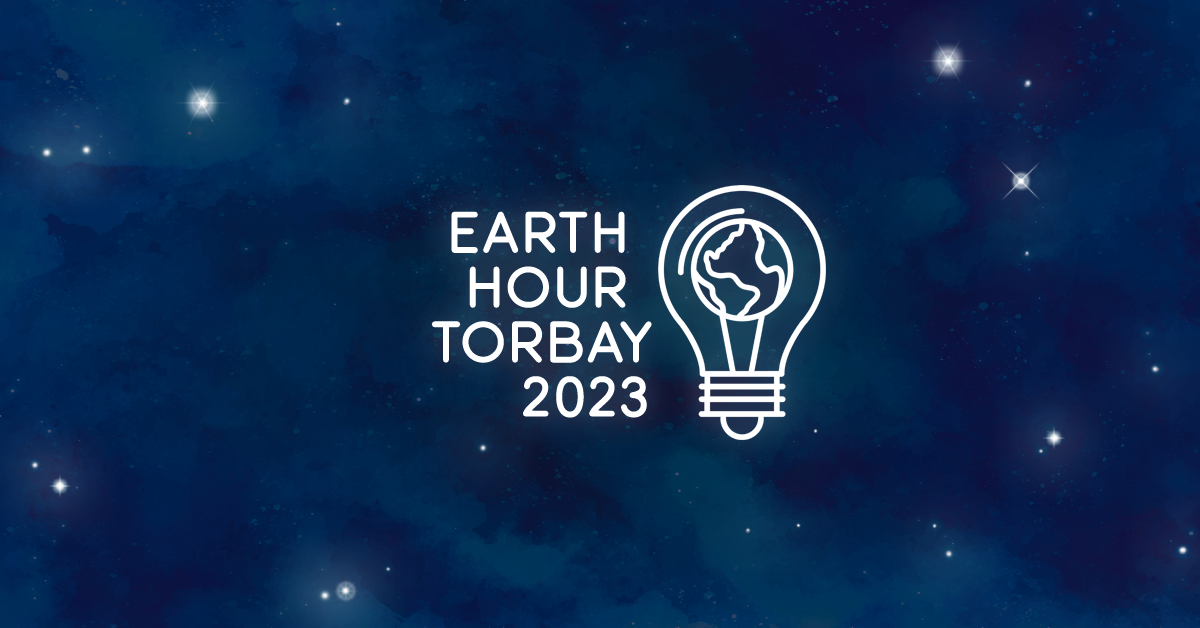 Earth Hour takes place in 192 countries and territories across the world, in support of people and our planet. Last year, hundreds of people attended Earth Hour Torbay on Torre Abbey Sands. This year, due to extremely high tides, we are moving the event further inland to Torre Abbey. Each year we plan to create the Earth Hour Torbay logo in a completely unique way and we need your help to make this possible.
We are encouraging you to turn off your lights at home and come on down to Torre Abbey with an environmentally friendly lantern (instructions on how to make one can be found below). Meet outside the main house at just before 8.30pm to sign our climate pledge, then help us create a giant Earth Hour Torbay 2023 logo using the lanterns when the lights turn off at 8.30pm.
We will be taking a photo of the illuminated human artwork from the top of the gatehouse, which we will be sharing on this page. There will then be an hour of fun unplugged entertainment, including light artists, fire jugglers and music.
Watch this space for how to create your own environmentally-friendly lanterns to bring on the night.
We do hope you can join us for this fun and friendly event that shows solidarity for our planet.
This event has been funded by Torbay Council and the English Riviera UNESCO Global Geopark and is being delivered by Tonic Creatives.
Download instructions on how to make your own lantern to bring along on the night:
lantern-making-instructions-1.pdf
recycled-lantern-instructions-1.pdf