25th November 2023
Saturday 25 November 2023 - Saturday 25 November 2023
---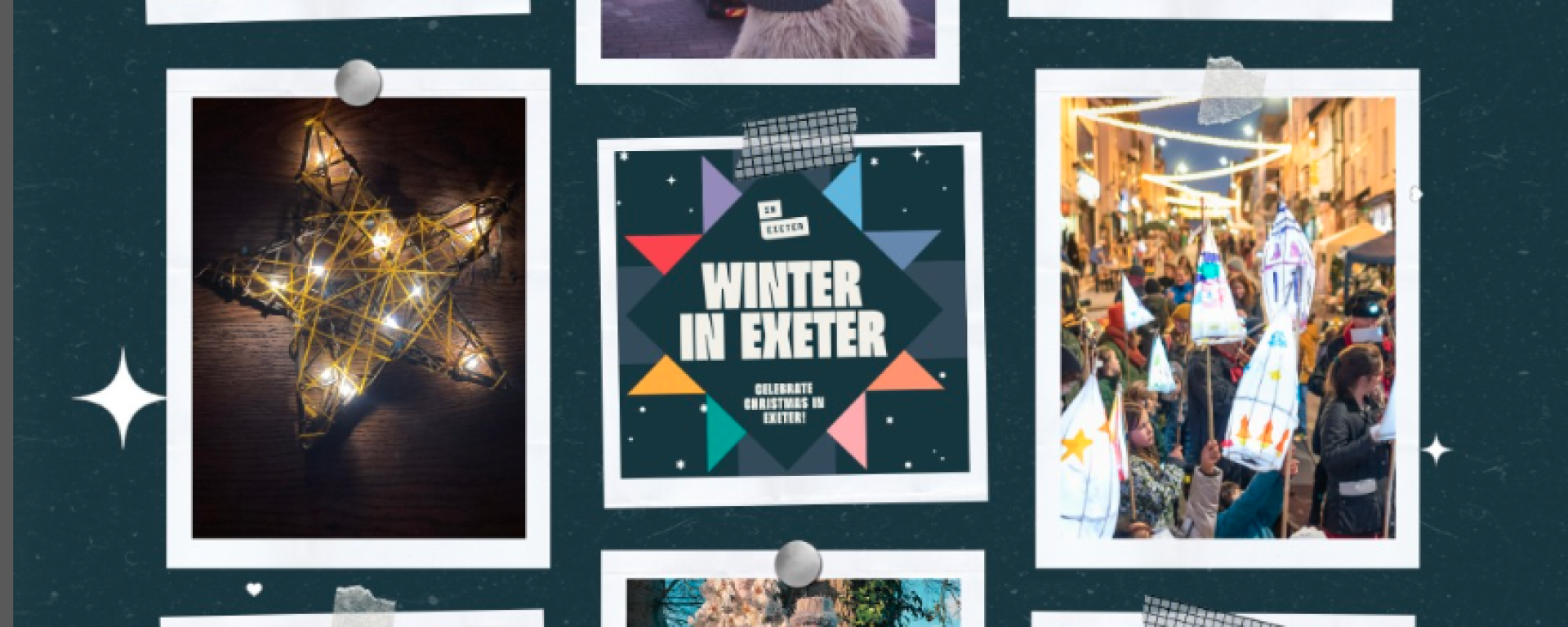 Embrace the magic of Christmas in the city! ❄️
Winter In Exeter celebrates Christmas on Saturday, November 25th! 🌲✨
Join us for a day filled with festive delights and family-themed activities. The day will finish with a road closure on the High Street and Sidwell Street between 4pm-6pm for a walking parade.
Head over to Guildhall Shopping Centre for a special meet and greet with Batman and a photo opportunity with his iconic Batmobile. Craft enthusiasts, don't miss Tonic Creatives' willow wand star workshops at the shopping centre, where you can also join a winter parade in the afternoon.
🎭 Throughout the day, be captivated by exciting pop-up performances in the city, featuring circus acts, Morris Dancers, live music, and much more!
There is so much going on including:
🐾 Running Dog Theatre Company's spectacular 'The Polar Bear' walkabout performance
🦌 Reindeer Stilt Men, Prancer, and Dancer
🕺 Great Western Morris Dancers
🦇 Batman with his Batmobile
🌟 Tonic Creatives Willow Wand making workshops
🎶 Real Steel Band
🎩 Magical and fascinating characters from the past at Royal Albert Memorial Museum
🎭 Sidwella puppet performance
🎷 Exeter Street Band
🥁 Drum Devon joined by local charity CEDA and Tonic Creatives with a willow wand parade
🏮 Lantern Workshops at St Sidwell's Community Centre
Plus much more! To find out more and for our full programme click the link in our bio.
Here's to welcoming the festive season in Exeter.❄️